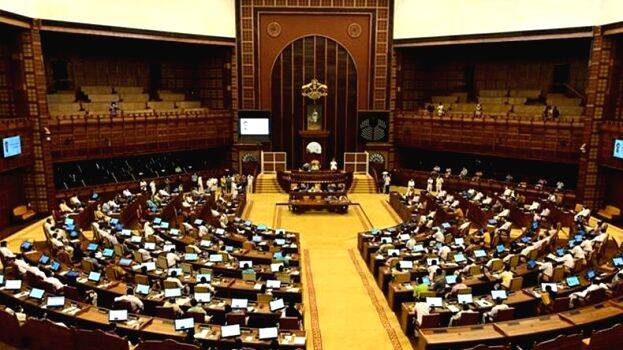 THIRUVANANTHAPURAM: The Kerala assembly turned into the turf for verbal duel after the opposition accused the government of aiding the drug mafias in the state. Mathew Kuzhalnadan of congress triggered the chief minister with statements that turned into a bitter exchange of words between MLAs from both sides. Weeks before, Kerala politics took a tumultuous turn when CPM councilor Shanavas's lorry was caught with banned drugs in Karunagapally. Later in a party-conducted investigation, the councilor was given a clean chit eliciting shock from political and media people. The opposition accused the government of tampering with the case in favor of the councilor.
Launching a scathing attack against the ruling front, Kuzhalnadan even alleged that a section of leaders of the Marxist party were climbing the steps of higher party posts through the influence of the money amassed by the drug mafia.He further charged that several leaders of the CPI(M), SFI and DYFI had been nabbed as accused in drug cases in Kerala recently but what the state witnessed was that the government was giving them all support and protection.
"Do you think that you can say any ridiculous things here? The House cannot be made a platform to say anything against a party like CPI(M). There should be a limit for everything," Vijayan warned Kuzhalnadan.
Meanwhile, opposition leader VD Satheeahn revealed Shanavas's dubious relationships with criminals who were caught with drugs and even shared the picture that has the councilor celebrating his birthday with all the arrested ones. Satheshan assured that Shanavas is the kingpin of the drug mafia and it is through Benami deals that he mints most of the money.