Can't leave Kerala without mentioning Sabarimala, says Sushma Swaraj
| Published on Mon 15 Apr 2019 08:59 PM IST MALAYALAM VERSION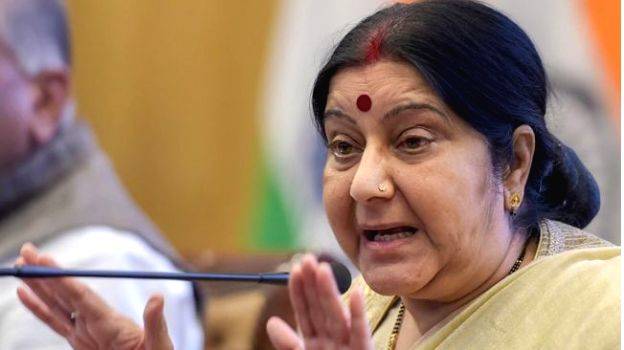 THRISSUR: On reaching Kerala, one cannot leave without mentioning Sabarimala, says Sushma Swaraj, the Central Minister for Foreign Affairs. "It's surprising to know that the NDA candidate at Thrissur, Suresh Gopi, received a notice for mentioning Ayyappa's name. BJP chose to stand with the devotees while Pinarayi Govt. chose to oppose them", Sushma opined.
Can't we say the name of our favourite God, asked Sushma Swaraj, criticizing the Chief Electoral Officer Teeka Ram Meena.
"Congress doesn't have a firm stand on Sabarimala issue and it is reflected in their election manifesto. BJP activists fought in the streets on this issue. There are hundreds and thousands of cases registered against the leaders and activists because of this issue. They are hounded, but they won't bow down to such atrocities", Sushma added.