Out of fear of defeat, UDF will join hands even with RSS, says Kodiyeri
| Published on Fri 15 Mar 2019 11:06 AM IST MALAYALAM VERSION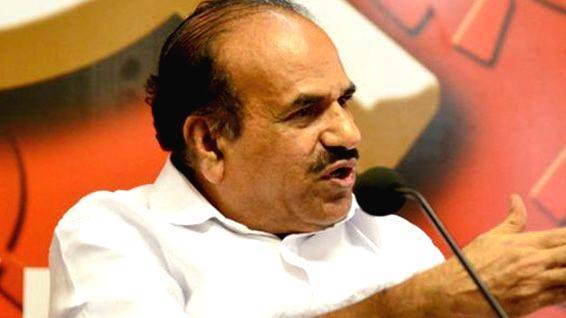 KOZHIKODE: CPM state secretary Kodiyeri Balakrishnan launched an attack against the secret discussions held between the Muslim League and SDPI leaders. When the Muslim League leadership stated that they have not held any talks, the SDPI leadership's version was just the opposite.
Kodiyeri asked congress leaders and the UDF state leadership to make their stand clear on the talks held between the SDPI and the Muslim League. The congress is trying to make an agreement even with the RSS out of fear of defeat. The League has the history of joining hands with communal forces all the time, he said.
Meantime, LDF candidate P V Anwar alleged that league is fostering communalism in Ponnani. The talks held between the Muslim League and the SDPI are with the consent of the UDF leadership. UDF convenor Benny Behnan was present at the meeting. The UDF will join hands with the RSS to defeat the LDF, Anwar told reporters here.