Suresh Gopi visits NSS head-quarters to seek blessings from community head
| Published on Mon 15 Apr 2019 01:03 PM IST MALAYALAM VERSION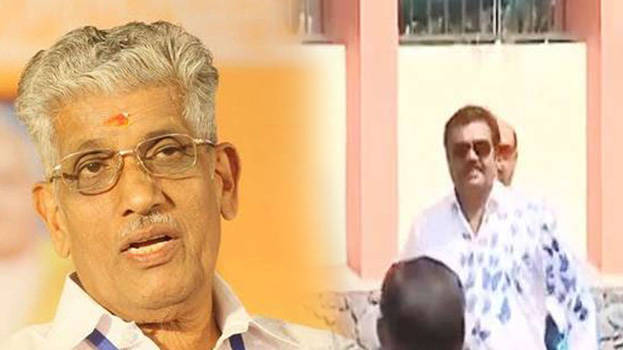 CHANGANASSERY: NDA's Thrissur Lok Sabha candidate Suresh Gopi visited NSS headquarters on Monday and met NSS general secretary Sukumaran Nair.
"It is my duty to meet Nair and get blessings from him as he is the head of the community. That's why I have come here," Suresh Gopi said but stopped short of revealing what transpired between them.
The refusal of Nair to meet Suresh Gopi when he went to meet him in 2015 had grabbed headlines then.
NSS' explanation was that he was asked to go out as he had not taken prior permission for the meeting.
It is presumed that Suresh Gopi made the visit to seek NSS' support for him.
Meanwhile, Suresh Gopi will conduct a road show at Puthupally today as part of the campaign for NDA candidate P C Thomas.