Thiruvabharana procession: Police impose restrictions on Sabarimala protesters
| Published on Thu 10 Jan 2019 11:56 PM IST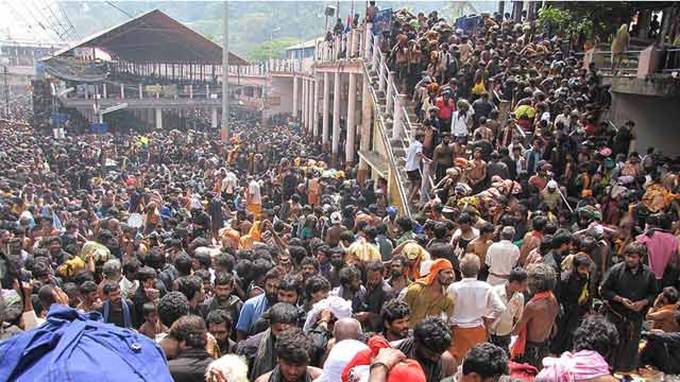 PATHANAMTHITTA: Police will not give clearance certificate to persons, who were active in Sabarimala protests, to take part in Thiruvabharanam procession.

District police chief T Narayanan has given a letter in this regard to Devaswom Board.

But the Pandalam palace informed that this restriction was not practical as among the 22 people who carry Thiruvabharana pedakam (box containing deity's ornaments) and others accompanying them, there are people who took part in protests and who are accused in related cases.

But Narayanan said that the letter was given, aimed at persons involved in serious criminal offences.
The police instruction to Pandalam palace is to submit the list of Thiruvabharanam procession participants to Pandalam police before 4 pm on Friday.

Devaswom board Identity card will be given only to those getting police clearance.

Police clearance will be given only after examining the photos and videos of protestors available with the police. However, denying certificates to them may create new problems. The clearance certificate will be given from Friday and the process will be completed before Saturday noon.

It is Pandalam palace that decides on the person who should bear the Thiruvabharanam box. The list should be given to the police. The procession will start on Saturday from Pandalam Valiyakoikkal temple. It will reach Sannidhanam at 6 pm on January 14. 75 armed police will provide security for the procession.

Meanwhile, Devaswom Board president A Padmakumar said that the issue had been discussed with the palace. The procession will be held under the joint responsibility of the board and palace.