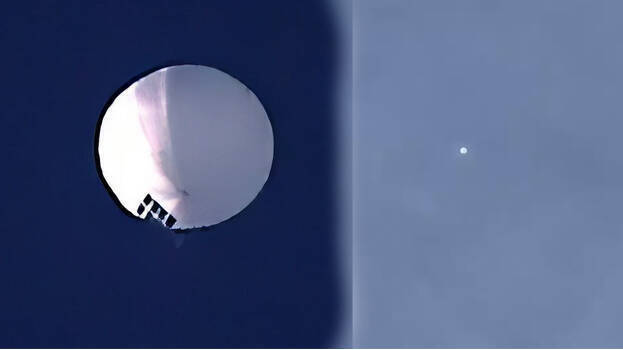 WASHINGTON: It has been reported that a Chinese spy balloon was spotted moving inside US airspace. The United States government said that it is monitoring the movement of the balloon.
Pentagon spokesperson Brigadier General Pat Ryder said, "The United States Government has detected and is tracking a high altitude surveillance balloon that is over the continental United States right now. The U.S. government, including NORAD, continues to track and monitor it closely. The balloon is currently traveling at an altitude well above commercial air traffic and does not present a military or physical threat to people on the ground. Instances of this kind of balloon activity have been observed previously over the past several years. Once the balloon was detected, the U.S. government acted immediately to protect against the collection of sensitive information", according to the statement
Meanwhile, China said that it has launched an investigation into the reports that a Chinese spy balloon was spotted flying in US airspace. Chinese Foreign Ministry spokesperson added that China has no intention of violating the territory and airspace of any sovereign country.