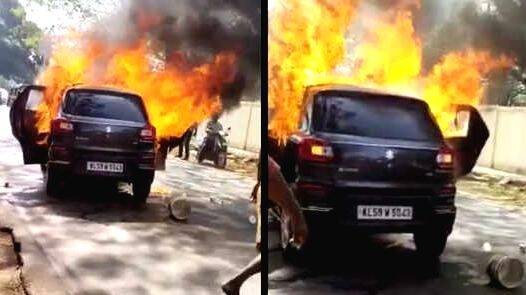 KANNUR: The Motor Vehicles Department is yet to get clarity about the incident in which a pregnant woman and her husband were charred to death after their car caught fire on the way to the hospital. The inspection conducted by the motor vehicle department, the forensic department and the police revealed that there was no fault in the vehicle's fuel line.
The team stated yesterday that the short circuit itself could be the cause of the fire. However, MVI PV Biju said that it is suspected that the fire spread suddenly due to the presence of some objects in the vehicle.
Two plastic bottles were found when the car was inspected. The bottles were sent for chemical tests to determine if any liquid that was stored in them caused the fire. Meanwhile, Viswanathan, the father of deceased Reesha, has denied the rumours that the accident was caused by petrol kept in two bottles in the car.