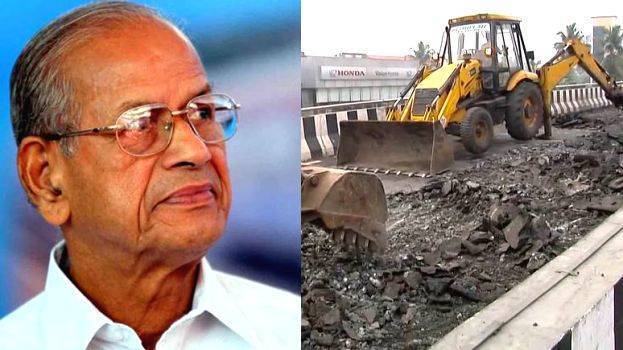 THIRUVANANTHAPURAM: An expert team led by Metro Man E Sreedharan will examine the flaws in the construction of Palarivattom flyover that have led to its fragile state.

The examination will be held on June 17. The decision was taken in the meeting the chief minister and the Public Works Minister held with Dr Sreedharan .

Sreedharan has asked for getting the examination of the bridge done by Concrete experts. IIT expert Alaka Sundara Moorthy will also be in the team of experts. Further course of action will be decided after the examination.
The government sought the help of Sreedharan after it could not make the bridge fit for transport.

The other day Sreedharan had said that repair works on Palarivattom would not suffice and the bridge should be razed to replace it with a new one. The government sought the advice of Sreedharan on the basis of this opinion.