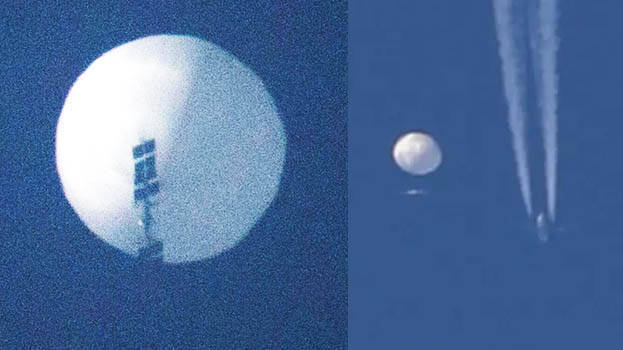 WASHINGTON: China expressed protest over US shooting down a Chinese balloon. China angrily voiced its strong dissatisfaction and said it may make necessary responses. China's defense ministry spokesman Tan Kefei said the US used the military to attack their balloon which was used for civilian purposes and called it as an 'extreme decision'.
Meanwhile, the US has again rejected China's claim that the balloon was for weather observation and had strayed to the United States. The top official said that it is certain that it was a surveillance balloon and that it was deliberately flown over the US and Canada to monitor military centres. He clarified that another Chinese balloon that appeared in Latin America the other day was also equipped with surveillance equipment.
US military jets shot down the balloon this morning. The balloon fell into the Atlantic Ocean with a small explosion. The US had closed three airports and airstrips before launching the balloon. At the same time, no further information has been released regarding the second Chinese balloon found in Latin America.