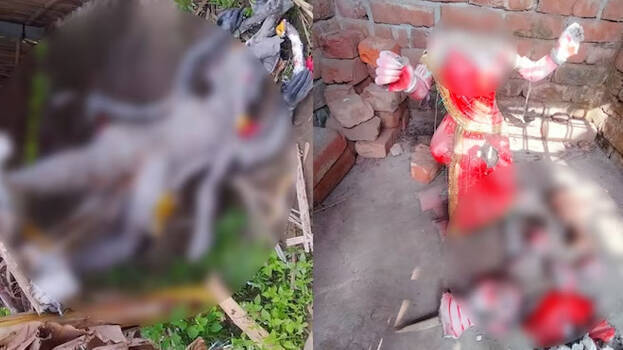 DHAKA: Widespread attacks on Hindu temples in Muslim-majority Bangladesh. Unidentified people vandalised 14 Hindu temples in the north western regions of Dhantala, Paria and Charul overnight. Almost all the idols were destroyed. Some were found in ponds adjacent to the temples.

Police indicate that the violence was unleashed by those who came under the cover of night. They have not been found. The police said the violence is part of a conspiracy against peace and communal harmony and those behind it will be found soon and given maximum punishment. The attacks were witnessed at a place where there were no issues between the Muslim and Hindu communities. The situation is under control now.

This is not the first time that there have been attacks on Hindu places of worship in Bangladesh. In 2021, on the occasion of Durga Puja, there was widespread attacks on the temples in Pirgonj Upasila village of Rangpur district near Dhaka, the capital of Bangladesh. The conflict arose over a fake Facebook post in which the youth was accused of blasphemy. The assailants also set fire to several houses adjacent to the youth's house.