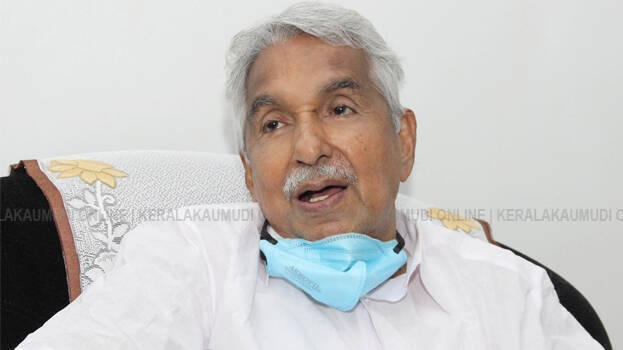 THIRUVANANTHAPURAM: Former chief minister Oomen Chandy has been admitted to the hospital for treatment. The Congress veteran was admitted to Nims hospital in Neyyantikara amidst the clamor of doubts and accusations regarding denial of treatment. Earlier, Alex Chandy, the brother of Oomen came with hard-hitting allegations against the family for not providing sufficient treatment to the leader. The allegations pointed doubts at Oomen Chandy's eldest daughter, wife, and son for ignoring treatment after coming from Bangalore.
Meanwhile, Oomen Chandy himself appeared in a video to clear the air. The former CM in a feeble voice is heard saying the party and family members are giving him excellent treatment. "There is no lapse from anyone. I am content with the treatment being provided. The party has extended all help to me," he says in the video.
Against the backdrop of these allegations, AK Antony and congress convener MM Hassan paid a visit to the leader. When asked by the media, both Hassan and Antony replied suavely that it was a fairly friendly visit.