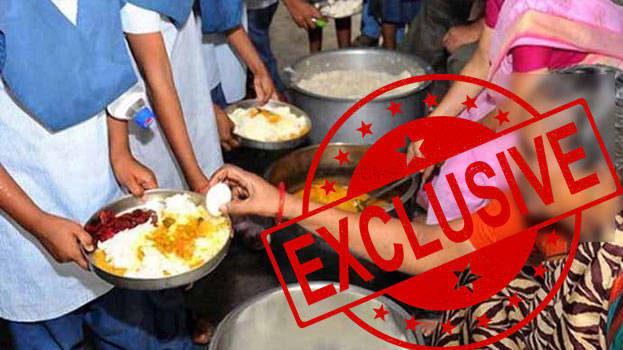 KOCHI: Now, it seems a new controversy is set to rock the government over misuse of Central fund allotted for mid-day meal in schools.
It is alleged that a part of the fund allotted by the Central government for providing mid-day meal in government schools was utilised for building a software.

From the Central fund allotted for the school meal, around Rs 38 lakh was utilised for creating the website www.mdms.kerala.gov.in, which was specially made for Kerala. The Public Education department is currently waiting for the date of the Education minister to inaugurate the website.
Every year, the Centre grants Rs 200 crore under the mid-day meal scheme.

According to the guidelines of the Central government, Rs 1.8 % of the Rs 200 crore should be used for MME (Management Monitoring and Evaluation) fund. 50 % of that should be used for functioning of the school and office. Now the allegation is that this amount was used for building the software.

In the guidelines, it is said that up to Rs 3 crore can be used as MME fund. This fund should be used for buying soap, hand wash, Form print, stationery materials and recruiting staff for preparing school meal and other related activities.

But a portion of this fund was used for software creation. The software creation started in 2011- 12. Though employees were recruited for this, spending Rs 13 lakh, the project didn't materialise. Later in 2018, Rs 16 lakh was spent for giving AEOs training on the software, even though the software project was almost dropped mid-way.

No proper documents regarding this have been submitted.

Again, Rs 6 lakh was spent for making the software. Apart from that, Rs 3 lakh was paid towards server rent. Thus, it is alleged that Rs 38 lakh was diverted from MME for matters not specified in the guidelines.

Another serious allegation is that incompetent persons were illegally appointed for the above failed projects, using the provision in the guidelines that temporary employees can be recruited for the project.

Reacting to the allegation, Director of General Education Jeevan Babu K said, "I took charge only ten days ago and I will study the facts and respond to the allegations."