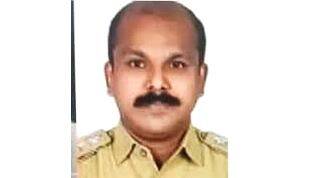 MALAYINKEEZHU: The Malayinkeezhu police have again registered a case against the former CI, who was suspended in a sexual harassment case, for obtaining bail from the High Court by forging a document.
The Malayinkeezhu police registered the case against former CI AV Saiju on the instructions of the DGP. Saiju has been booked for forging a document with the writer of the police station to get bail from the High Court. Saiju is accused in two sexual harassment cases.
According to the police, Saiju has been absconding for months. According to the FIR registered by the Malayinkeezhu police, Saiju misused his official position and obtained a fake report from Pradeep, the writer of the Malayinkeezhu station. He then used this document in the High Court to get bail. The case was registered at the demand of the complainant.
There are two sexual harassment cases against AV Saiju, who was an inspector at Malayinkeezhu station and Kochi control room. The cases were registered on the complaint of a female doctor in Malayinkeezhu and a teacher in Nedumangad.