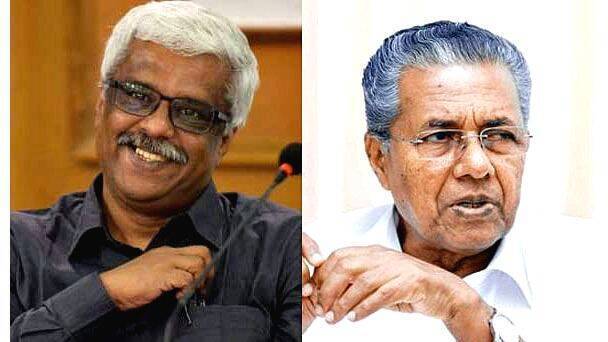 THIRUVANANTHAPURAM: The CBI investigation will come to the state government after the Enforcement Directorate (ED) arrested M Sivasankar, former Principal Secretary to the Chief Minister, in connection with the black money transaction in the Life Mission project. Sivashankar, who was produced in court on Wednesday, has been sent to ED custody for five days.
CBI will be registering the new case under the Prevention of Corruption Act. The CBI officials may question anyone at the administrative level. In 2020, the CBI had filed an FIR in a Kochi court under section 120 B of the IPC and section 35 of the Foreign Contribution (Regulation) Act (FCRA), 2010. Only Unitac MD Santhosh Eapen, who got the construction contract in Vadakkencherry, was named accused in this case. It was Santhosh Eapen who revealed that he had given a bribe of Rs 4.48 crores to people, including Swapna, for the contract. Later, Swapna revealed that the Rs 1 crore seized from her bank locker was the bribe received by Sivasankar. The CBI and ED used the revelation to tighten the noose and file a case for a black money transaction. The ED is currently questioning Sivasankar to find out those who received the share of the 4.48 crore. Both investigative organisations believe they can identify the key players in the case in this manner.
The CBI has informed the Supreme Court that Unitac was a benami firm used by the government to receive foreign aid and that there have been underworld transactions aimed at laundering black money.
CBI's finding
1. It was Sivasankar who linked the construction contractor with Life Mission
2. After handing over the bribe, the company owner obtained the contract after meeting Sivankar at the Secretariat.
3. Swapna received the 1 crore rupee bribe for Sivasankar from Khalid, the consulate's accountant.
4. Life Mission chief U V Jose stated that only after seeing the plan did he realise that the contract was given to Unitac. This statement is clear proof of sabotage.
Challenges before government
1. Although the government is not related to the gold smuggling case, Life Mission is a government project. Chief Minister is the chairman
2. The investigation may reach the chief minister's office. Officials may be questioned. Things can even lead to arrest and chargesheet. The government will suffer a setback if the personal staff of the CM is arrested
3. Permission from the government is needed to try officials. If the government denies permission, then CBI can approach the court and get permission
Sivasankar not cooperating
The ED on Wednesday said that M Sivasankar was not cooperating with the investigation. This was stated in the arrest report submitted to the Kochi Economic Offenses Trial Court. Sivasankar was arrested on Tuesday night. He has been sent into custody till February 20.