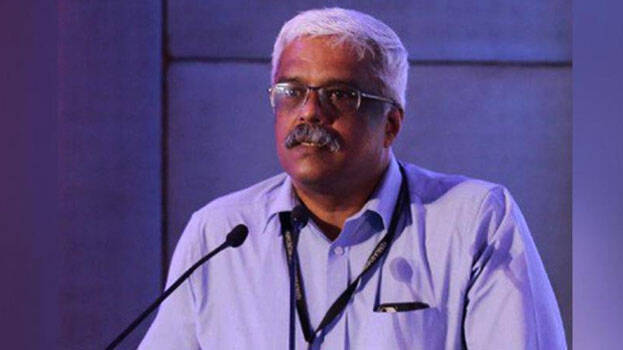 THIRUVANANTHAPURAM: With the arrest of the former Principal Secretary to the Chief Minister M Sivashankar in the LIFE Mission bribery case, the diplomatic gold smuggling scandal which created a political uproar has once again become a headache for the Left Front and the CPM.
Sivashankar, who recently retired from service, was arrested for the fourth time in this political quake. Following this, gold smuggling accused Swapna Suresh came forward with serious allegations against the Chief Minister and his family. With UDF and BJP targeting Chief Minister Pinarayi Vijayan, the way for a new political battle has opened.
The political situation is putting the government on the defensive as the state march is to be started from Kasaragod under the leadership of CPM state secretary MV Govindan on February 20 as a prelude to the Lok Sabha elections. Gold smuggling controversies, including the LIFE Mission bribe, are re-emerging amid protests against tax and cess proposals in the budget. The CPM claims that nothing has happened after trying to entangle the government and the Chief Minister in a controversy for two or three years.
The CPM points out that the government itself has announced a vigilance investigation in the LIFE Mission corruption case and the finding that the controversial flat complex in Vadakancherry was not damaged is proof that the government has nothing to hide. The party will try to wash away the allegations by asking to punish those involved in bribery. The controversies are a political challenge for the CPM as it tries to make central government discrimination a key issue in state jathas.
The opposition's move is to use Sivashankar's arrest as the strongest weapon against the Chief Minister. It was on the complaint of former Congress MLA Anil Akkare that the CBI opened the way for investigation into the LIFE Mission deal. The arrest of Sivashankar by ED gave the Congress an opportunity to retaliate with increased vigour. Leader of Opposition VD Satheesan reacted sharply yesterday by targeting the Chief Minister. The Muslim League, which was soft on the government on the governor issue and others, reacted strongly to the recent controversies. BJP leaders have also come out against the Chief Minister. The efforts of the UDF and BJP fronts will be to keep the issue active until next year's Lok Sabha elections.