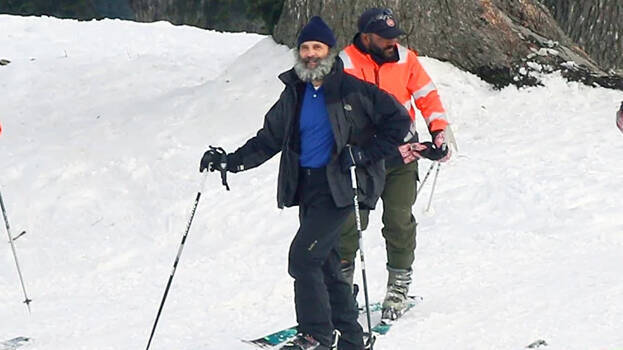 NEW DELHI: Congress leader Rahul Gandhi is celebrating his vacation after completing a gruelling Bharat Jodo Yatra. Rahul Gandhi is currently in Gulmarg in Jammu and Kashmir. Videos and pictures of the Congress MP skiing through the slopes of Gulmarg have already gone viral on social media.
Apart from skiing, Rahul also reportedly took the famous Gondola cable car ride in Gulmarg. Several videos of Rahul Gandhi skiing in Gulmarg are going viral on social media. Meanwhile, sources close to Congress said that Rahul Gandhi is likely to attend a function in Tangmarg town during his trip to Gulmarg. The videos also show other tourists in Gulmarg taking pictures with Rahul.
Rahul Gandhi's Bharat Jodo Yatra concluded last month. He covered 3,970 km from Kanyakumari to Jammu and Kashmir.