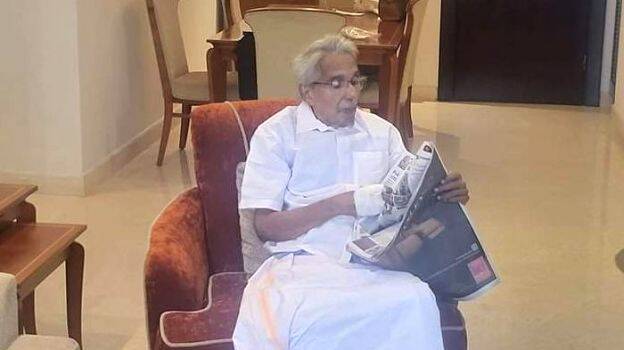 THIRUVANANTHAPURAM: Even when Union Minister V Muraleedharan visited him at the hospital, Oommen Chandy was more worried about Nimisha Priya, who was given a death sentence by a Yemeni court. It was Maria Oommen, the daughter of Oommen Chandy, who shared this through her Facebook post. The Facebook post came soon after it was reported that Chandy, who is undergoing treatment in Bengaluru, is recovering.
Muraleedharan came to visit Oommen Chandy when he was undergoing treatment at NIMS hospital in Neyyatinkara. Oommen Chandy told Muraleedharan that the Centre should intervene for the release of Nimisha Priya. He also requested the minister to help Nimisha Priya join her eight-year-old daughter and her family.

'That experience made me realize that the mind of a true public servant is not worried about his own health even in the ICU, but is always with the people he loves and wants to serve. Appa is sure to return to normal life soon to serve the people he loves so much. This is an experience that made me realize how lucky I am to be his daughter,' Maria wrote on her Facebook page.