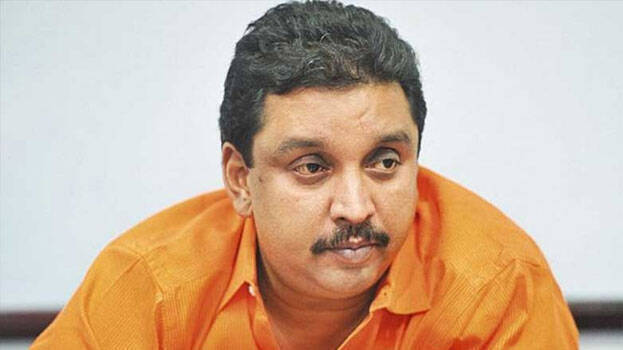 THIRUVANANTHAPURAM: Former minister and party central secretariat member Shibu Babyjohn (59) has been elected as RSP state secretary by the state committee meeting. Shibu was elected as secretary after AA Azeez resigned due to health issues. Azeez announced his resignation yesterday in a meeting held at TK Divakaran Memorial Hall in Vazhuthacaud. It was Azeez who suggested the name Shibu instead. NK Premachandran MP also supported Shibu.
AA Azeez was elected as the state secretary for the third time in a row at the recent state conference in Kollam. Even though Shibu's name was suggested for the post of state secretary by some, some leaders opposed this. Following this, NK Premachandran and Babu Divakaran took the stand that Azeez should continue for the time being. The leaders also suggested that the matter could be discussed after the party congress. After the Delhi Party Congress, the stage was set for Shibu's arrival as state secretary when Aziz announced at the state secretariat in Kollam that he would step down. It is indicated Azeez decided to step down from the post of state secretary following pressure from the faction favouring Shibu Baby John. It is said that Azeez wanted to complete one more term.
Azeez delivered an emotional farewell speech at the state committee meeting yesterday. He stated that he would keep an eye on the party leadership's actions and would not hesitate to criticize if he saw any errors. Azeez was the MLA from Eravipuram in 2001, 2006 and 2011. Shibu Baby John said that he will use the new position honestly for the party and will take steps to prepare the party for the Lok Sabha elections.
Beloved son of Baby John
Shibu Baby John is the son of Baby John, the leader of RSP. He was elected to the Legislative Assembly in 2001 and 2011 from Chavara. He served as the Labour Minister in the Oommen Chandy cabinet during 2011-16.