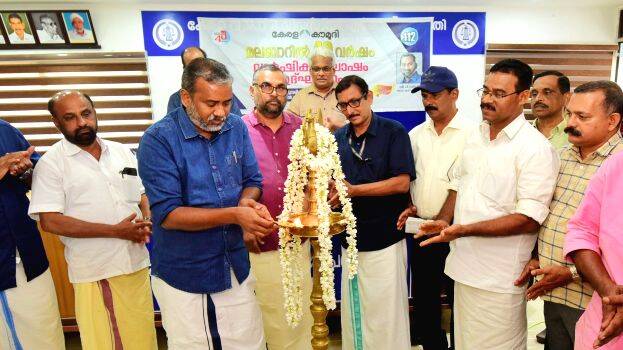 CHERUVATHUR: Agriculture Minister P Prasad said that the strength and confidence of 112 years of experience is driving Kerala Kaumudi forward. The minister was inaugurating the 112th-anniversary celebration of Kerala Kaumudi and the 40th-anniversary celebration of its publication in Malabar at Vyaparabhavan, Cheruvathur. In the era of eroding renaissance values, the relevance of Kerala Kaumudi, which epitomizes humanism and humanity, is increasing. Kerala Kaumudi's strength lies in its legacy, starting from Gurudeva's thoughts, through CV Kunjuraman to editors K Sukumaran and Kaumudi Balakrishnan.
Kerala Kaumudi is a movement that has contributed some of the talented journalistic patriarchs that Kerala has seen. When we say newspaper editor then or today, it means only K Sukumaran. K Sukumaran was the only newspaper editor who dabbled in politics. The minister said that Kerala Kaumudi taught the society that revival is inextricably linked with life.
Kannur unit chief, MP Shyam Kumar presided over the function. Kerala Kaumudi chief reporter KV Baburajan delivered the introductory speech. Nileswaram block panchayat president Madhavan Maniyara and Cheruvathur grama panchayat president CV Prameela were the chief guests. CPI district secretary CP Babu, BJP district general secretary A Velayudhan, Vyapari Vyavasayi Samithi district secretary Shobha Balan and Kerala Kaumudi readers club district president C Narayanan spoke. Udinur Sukumaran, Kerala Kaumudi Kasaragod correspondent and the general convener of the organizing committee gave the welcome speech and Cheruvathur correspondent A Mukundan gave the vote of thanks.