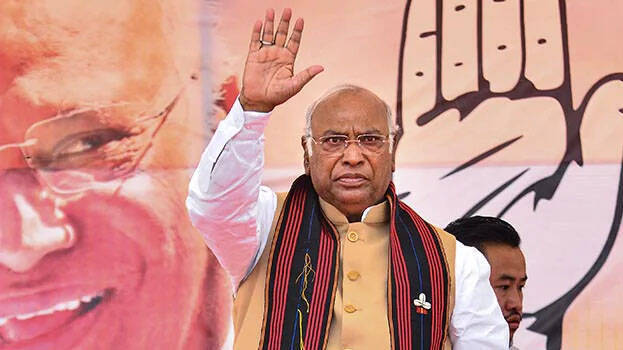 NEW DELHI: AICC President Mallikarjun Kharge said that the alliance led by Congress will come to power in the 2024 general elections.
"The alliance government will come to the Centre and Congress will lead," Kharge said, adding that talks are going on with other parties.
"BJP did not get a majority in the elections. All other parties will be together and we will win the majority. We will follow democracy and the constitution, let 100 Modis and Shahs come," he said.
"Prime Minister Narendra Modi says that only he has the courage to face the nation and no one else can touch him. A democrat would never say that. You are living in a democracy. You are not a dictator. You are chosen by the people and they will teach you a lesson. We are in talks with other political parties," Kharge added.
Kharge lashed out at the BJP ahead of the elections in Meghalaya and Nagaland on Monday.