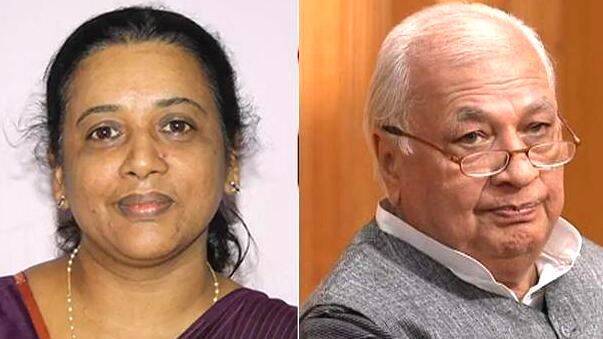 THIRUVANANTHAPURAM: The Governor has rejected the three-member panel submitted by the government for the appointment of a new vice chancellor after removing Dr Ciza Thomas from the post of vice chancellor in-charge of Kerala Technological University (KTU). The governor is planning to file an appeal in the Supreme Court.
The government submitted the panel to the governor after the High Court accepted its authority to make recommendations on the appointment of the interim VC. The members recommended by the government are technical education director Dr TP Byjubai, technological university former dean Vrinda V Nair and Kottayam Rajiv Gandhi Institute Principal and KTU syndicate member Dr Satheesh Kumar. All three will retire this year.
However, the governor is of the view that the Supreme court has ruled that the government should not intervene in the appointment of the VC and with that, the provisions of the Technical Varsity Act have become irrelevant. He has received legal advice that he can file an appeal in the Supreme Court showing that the High Court's verdict asking the government to provide the panel is against the Supreme Court's order.
The High Court had rejected the higher education department's quo-warranto plea stating that Ciza Thomas was not qualified to be the VC. The High Court upheld Ciza Thomas's appointment and stated that she was qualified to be the VC.
Ciza Thomas was able to facilitate the conduction of examinations, declaration of results and distribution of graduation certificates. The governor appointed Ciza Thomas as VC by rejecting the government's recommendation. According to the appointment order, Ciza can continue till the next order of the governor.
The governor can decide on further action when Ciza Thomas retires on March 31.