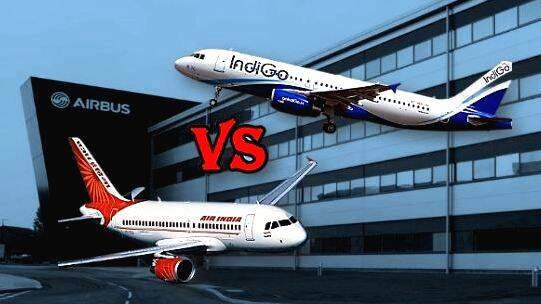 NEW DELHI: Indian airlines super giant IndiGo has upped the ante with negotiations of purchasing hundreds of aircraft from Airbus, French Finance Minister Bruno Le Maire revealed on Thursday. It was talked that IndiGo making serious contact with the company, and might have approached the deal in their covert best.
It was just weeks before that Tata-owned Airindia revitalized the industry with a historical order of 470 aircraft from Airbus and Boeing combined — touted mostly as a deal that could see the baton passing from IndiGo to Airindia as the most dominating airline presence in the subcontinent. The deal was penned in the most exuberant way graced with the presence of Indian prime minister Narendra Modi and France president Emmanuel Macron.
According to major news agencies, IndiGo denied a response to the queries regarding the purchase.