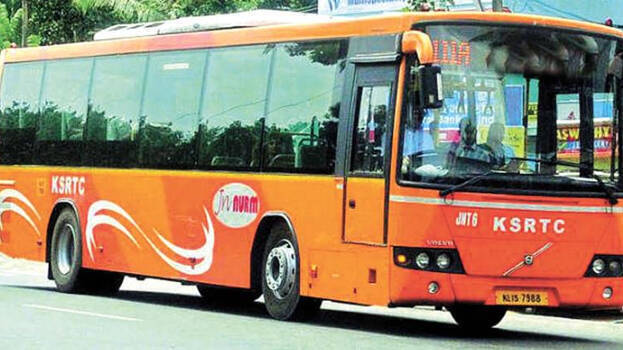 PATHANAMTHITTA: The Consumer Disputes Redressal Commission here has directed the KSRTC managing director to pay Rs 69,000 as compensation to a teacher over the cancellation of a bus service. The ruling came in a petition filed by P Priya, a native of Erath in Adoor and a teacher of Choorakode NSS HSS School. In 2018, she booked a ticket for a KSRTC AC bus leaving Kottarakkara at 8.30 pm for Mysore at a cost of Rs 1003. Priya, who is also a PhD research student at Mysore University, had a meeting with her guide. Even when she inquired about the bus at 5.30 pm that day, the authorities said that the bus would reach Kottarakkara. Priya came to know about the cancellation of the bus only when KSRTC Kottarakkara officials called the Thiruvananthapuram office at 8.30 pm.
At 11.45 that night, she got to know that there is a bus from Kayamkulam to Mysore. Following this, she traveled a distance of 63 km from Kottarakkara to Kayamkulam by taxi alone at night and spent Rs 903, for the ticket to Mysore. She had reached Kottarakkara depot after traveling 16 km from home. As the bus was delayed, she could not reach Mysore University at 8.30 am the next day. She reached her destination at 11.45 am and had to stay in Mysore for three days due to the delay. Even after requesting for refund, she didn't receive any money from KSRTC. With this, Priya approached Pathanamthitta Consumer Disputes Redressal Forum.
KSRTC managing director was ordered to pay Rs 69,000 to the petitioner, which includes the ticket charge of the canceled bus. Consumer Disputes Redressal Commission president Babychan Vechuchira, members N Shajitha Beevi and Nishad Thankappan jointly pronounced the verdict.