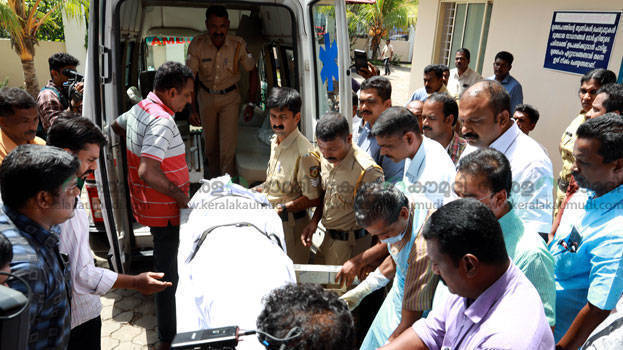 ALAPPUZHA: I came to the spot with the intention of killing Soumya, civil police officer of Vallikunnam police station, her friend Ajaz told police. When he started annoying her, she had blocked his number and this led to hatred. Love failure was another reason. He doused petrol on her body and then his body. No one else is involved in the incident, he told police.
Soumya's mother Indira told investigating officials that they had informed Vallikunnam sub inspector that once he reached home and beat her when he felt that she was avoiding him. She also told police that the two had some financial dealings. However Vallikunnam sub inspector said they had not obtained any complaint on it.
Ajaz came to her house to kill her and then attempt suicide. When he saw her coming, Ajaz reached there but soon she went out in her scooter. He hit her with the car in which he came. She immediately ran and reached a house nearby. He ran after her and hacked her on her neck and chest. He first doused the petrol on his body and then her body. The phone calls of the two are being examined with the help of the cyber cell. Police is not divulging any details. Police said there was nobody with him.
Ajaz reached her place in a rented car from Ernakulam. The owner of the vehicle has been identified. The police has taken into custody the car, the weapons used for the murder and petrol bottles. The blood samples collected from the spot has been sent for scientific examination.
The body of Soumya has been shifted to a private hospital in Oachira after post-mortem at Alappuzha medical college hospital. Her husband Sajeevan who is in Libya will reach on Wednesday. Ajaz, who is in a serious condition is undergoing treatment at Alappuzha Medical College. He has sustained more than 60% burns.