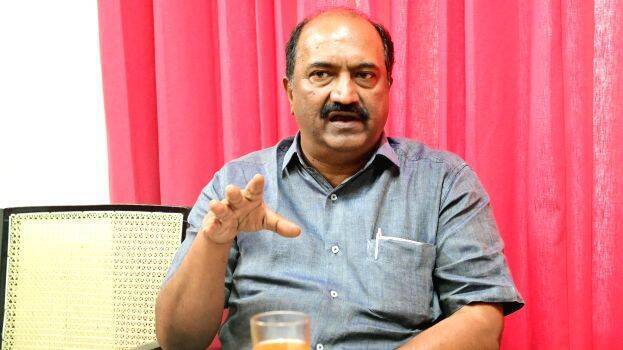 THIRUVANANTHAPURAM: Finance Minister KN Balagopal on Wednesday said that the Congress, which did not organise any protest when the central government charged an additional Rs 20 as fuel cess, is interested in staging black flags only when the state government hikes Rs 2 for its financial survival. He claimed that the UDF is silent when the Centre raises gas prices.
"Now, the central government has increased the price of a gas cylinder for domestic use by Rs 49 and a cylinder for commercial use by Rs 351. The price of a gas cylinder stands at Rs.1110 on Wednesday. The price of a commercial cylinder has risen to Rs 2120. This will adversely affect the life of the common man. The price of food items will increase at restaurants. The government has stopped the subsidy on domestic LPG consumers since June 2020. This is creating an additional burden of more than two thousand crores per year on the people of the state. A family using 10 cylinders a year will have an additional burden of around Rs 5000 due to the stopping of subsidies and the hike in gas prices," Balagopal said.
"Opposition in Kerala is not saying a single word against this. The UDF leadership, which would launch a strike and riot if when the state government introduces a fuel cess of Rs 2, remains as a humble spectator before the Centre's actions," he added.