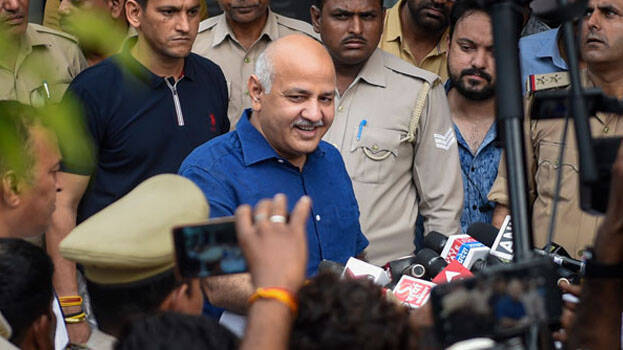 NEW DELHI: Former Delhi Deputy CM Manish Sisodia, who was arrested by the CBI in the Excise policy case, gets no bail. The hearing of the bail petition was postponed to March 10. Meanwhile, the custody period of Sisodia was extended by two more days. The action of the Rose Avenue Court is based on the demand of the CBI.
Last Sunday, Sisodia was arrested by CBI in the Excise policy scam case. The arrest was made after eight hours of questioning. On Friday, Sisodia approached the Supreme Court seeking bail. The court, hearing the case on Saturday adjourned the hearing of the bail application to March 10.
The CBI requested the Rose Avenue court to keep him in custody for three days. But the court granted permission to extend it for two more days. Manish Sisodia's lawyer argued that despite cooperating with the investigation, he is made to suffer mentally by questioning for hours.