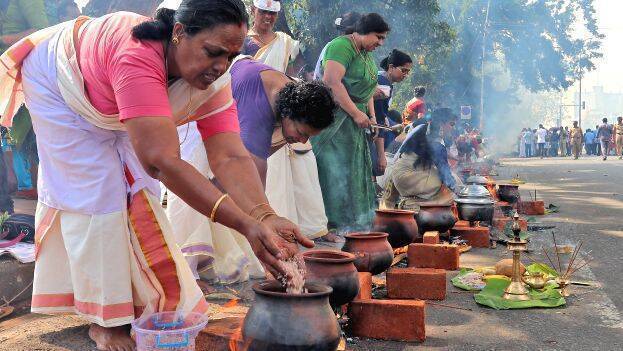 THIRUVANANTHAPURAM: KSEB has issued an advisory in view of Attukal Pongala on March 7. The board has urged to perform Pongala by maintaining a safe distance from transformers including its enclosure and not to rest or store materials there.

"Just like transformers, people should be careful not to place Pongala under electricity poles. Garbage should also be avoided under transformers and electric posts. The organizers should place the lights and decorations at a height out of the reach of the public. Avoid installing electric lamps in such a way that they pass through gates, iron pillars, grills and metal boards."
"Decoration lights should not be placed on electricity posts. Good quality wires and switchboards should be used for sound and lighting systems. Care should be taken to assign the task only to authorized contractors. The above safety instructions should be strictly followed by those performing the Attukal Pongala and participating in the festival", the advisory reads.