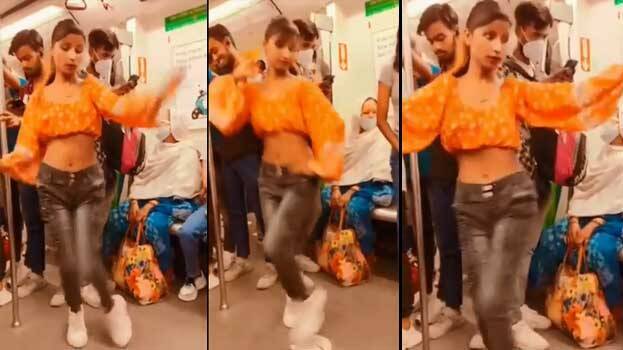 Today's generation is willing to do anything for likes and views on social media. Sometimes this results in tragedy. Many of them do not hesitate to take reels or pictures in crowded public places. One such video from Delhi Metro is circulating on social media and many people are criticizing it.
In the video, a girl is seen dancing inside a busy metro while another girl is filming the video on her mobile phone. The visuals of the girl dancing are shot from various angles. Many people who are standing nearby are recording the video as well.
Major DP Singh shared the video on Twitter with the caption 'What is this' and many similar comments are flooding under the video. The video has so far received over 30,000 views and 500 comments. About 300 people shared it.
One user commented that this is an act of public nuisance and such people should be booked immmediately. Another commented that youths are doing this almost everywhere in Delhi, from parks, theaters, traffic junctions and now even the metro.