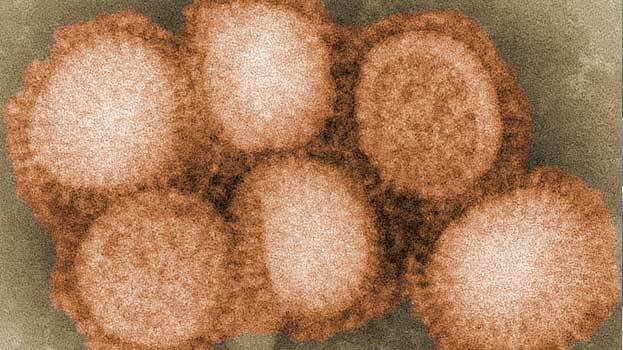 NEW DELHI: Several cases of H3N2 virus has been reported in India amid the country recovering from Covid-19. It is raising concerns as thousands of cases were being reported so far. Influenza A subtype H3N2 virus cause a cough that can last up to three weeks.
The Indian Council of Medical Research warns that H3N2 is more likely to cause hospitalization than other flu subtypes. 92 percent of those infected with H3N2 develop fever. According to the ICMR, H3N2 can lead to cough in 86 percent, shortness of breath in 27 percent, sneezing in 16 percent, pneumonia in 16 percent, and epilepsy in six percent. It also causes severe respiratory infections in 10 percent of people and causes 7 percent to seek emergency treatment.
At the same time, the Indian Medical Association says that people are taking antibiotic medicines without doctor's prescription in connection with flu and it is leading to antibiotic resistance. The IMA also warns that if such trends are not controlled, then the actual disease may not be treated with antibiotics.
H3N2 mostly affects people under the age of 15 and people over the age of 50.
Symptoms
Fever, chills, cough, dizziness, vomiting, sore throat, body ache, diarrhea, runny nose, sneezing
Don't do these things
*Avoid shaking hands and hugging.
*Do not spit in public places.
*Do not take medicines without consulting a doctor.
*Do not eat in crowd
Follow these steps
*Wash your hands frequently with soap and water.
*Wear mask.
*Avoid crowd as much as possible.
*Avoid touching nose and mouth frequently.
*Cover your mouth when you cough or sneeze.
*Drink water