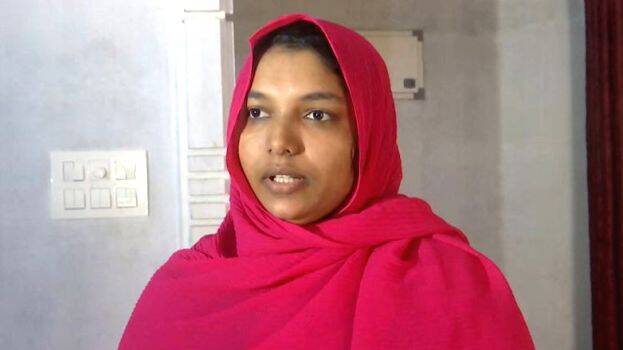 KOZHIKODE: 'The health minister arrived at the end of a seven-day satyagraha. I believe in the assurance given by the minister. We have been fighting for justice for six months now and if the assurances given by the minister are not fulfilled, I will wage struggle again'. Hope and determination are evident in the words of Harsheena, who spent five years with scissors in her stomach.
Harsheena said that she is very grateful to Kerala Kaumudi for even writing an editorial based on her situation.
The Health Minister came to strike venue, on the day Kerala Kaumudi wrote an editorial on the issue, and assured that compensation would be paid within two weeks. Harsheena's misery was brought to the outside world by Kerala Kaumudi through several news. Kerala Kaumudi wrote the editorial when the government and the health minister pretended not to see Harsheena's strike even after six days. Health Minister Veena George, who attended the inauguration ceremony of the new emergency department at the Kozhikode Medical College, reached Harsheena's strike venue and assured that action would be taken within two weeks to ensure due compensation. Following the minister's request, Harsheena stopped the strike for the time being. Harsheena was excited that various organizations, including the District Congress Committee, supported the strike.