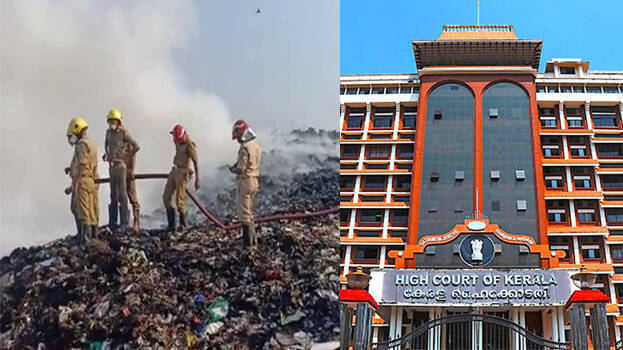 KOCHI: The Kerala High Court harshly criticized the incident of the fire in Brahmapuram waste treatment plant. The court said the situation in Kochi is like being trapped in a gas chamber and directed that the guilty officers be found and punished.

The Pollution Control Board has failed in fulfilling their responsibility. The court observed that there is heavy smoke in Kochi's Kadavanthra, Kaloor and Vyttila areas Tuesday morning as well. The court directed the board chairman, district collector and corporation secretary to appear in the court today.

Justice Devan Ramachandran had written to Chief Justice S Manikumar requesting the court to intervene in the matter. The court then took a suo moto case. The court criticized while considering the case.