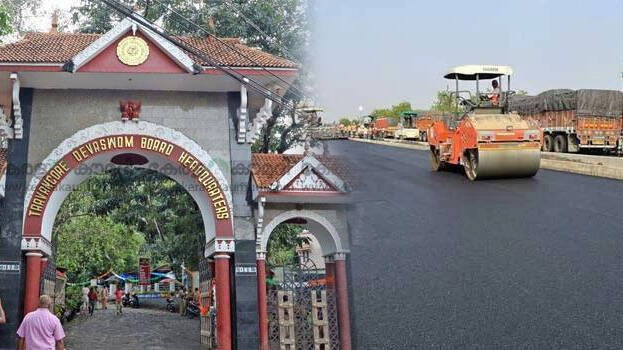 ALLEPPEY: Regarding the complaint filed by the owners of 3.95 hectares of newly acquired land as part of the National Highway development, statements have been taken. Eight complaints have been received in the district. The number of complaints is five in Karthikappally, two in Cherthala, and one in Ambalapuzha.
On behalf of the Deputy Collector, the respective Tahsildars took statements from the land owners in the taluk offices yesterday. The landlords want to get more than the existing property price. 3034 crores have been disbursed so far in the district. 146 crores are to be distributed. Check is now issued for the additional amount, found in the revaluation of the buildings on the acquired land.
In this, the compensation of the Devaswom Board and the cost of the government land will be around 20 crores. The compensation amount of the board will be transferred after the 10th. The remaining amount is to be paid by the landowners.
As there is a condition for bills of more than 10 lakhs, it can be processed only if the NH department obtains a special order. Apart from this, only less than 500 of the more than 5000 applications filed in the arbitration have been heard in the first argument. Due to pending arbitration, the landowners are unable to approach the court.
Contractors with complaints
The contract companies wrote yesterday to the National Highways Authority of India (NHI) citing the lack of 45 meters in some areas acquired for road development and demanding the re-acquisition of land on the curves. After visiting the areas requested by the contract company, the officers of the NHI department will issue the necessary 3D notification for the re-acquisition of the land.