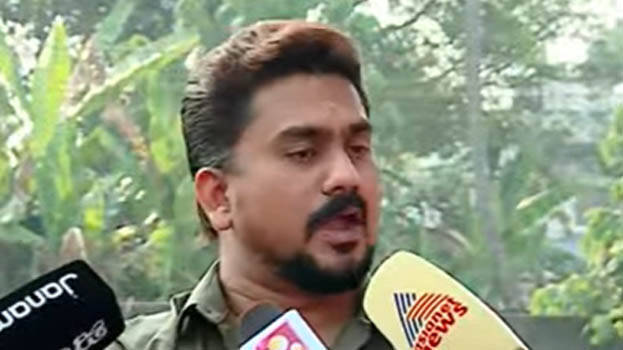 KOCHI: Vijesh Pillai denied all the allegations levelled by Swapna Suresh. Vijesh alleged that all these are scripted by Swapna. While talking to the media, he said let Swapna expose the proof of offering her 30 crore.
He said called Swapna Suresh on February 27. The meeting with Swapna was at the lobby of a hotel in Whitefield, Bengaluru. Sarith and his children were also there. Went there to discuss business matters. Vijesh said that he is not affiliated with any political party and asked why was he included in this matter.

M V Govindan is near his hometown but I don't know him. Informed Swapna that was not interested in political affairs. Vijesh said that he has no connection with any political party even with local leaders. Vijesh also said that he sympathizes with the BJP as he is interested in the affairs of temples.

Swapna was offered 30 percent of the revenue from web series. Swapna asked me about the funding of it. This will provide access to the admin panel of the OTT platform. It was informed that 30 percent of the revenue will be given by knowing the number of viewers of the series. Vijesh Pillai said that he has filed a defamation complaint to the city police commissioner and DGP against Swapna's allegations.

Vijesh said the ED has taken his statement for three hours and remained in the office even after that.