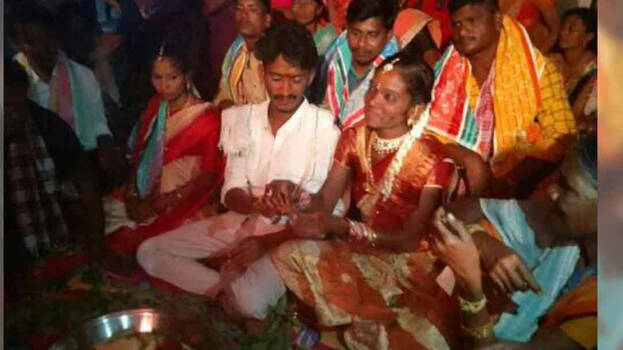 HYDERABAD: Living together is popular in our country and also among the youth. However, it is now common for those in living together for a long time to get married later. In Telangana, the marriage of a youth in Bhadradri Kothagudem district has become very controversial.

The youth Madivi Sathibabu of Erraboru village in Cherla mandal was in a relationship with two women. He has one each child from both the relationships. The youth who was living together with the two women soon decided to get married. He wanted to marry the two women. The invitation he printed had the names of the two women.
When the invitation having the names of the two women went viral, many including the media reached his village to report. Many attended the marriage of the youth in a tribal hamlet. The youth's family was also worried whether the officials would stop the marriage after the arrival of the media. So, the wedding ceremony which was supposed to take place in the morning was performed the previous night itself.