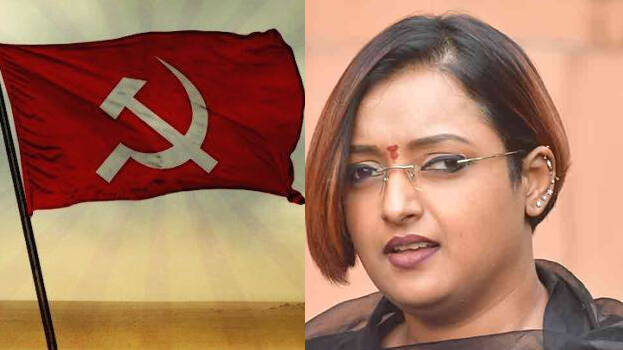 THIRUVANANTHAPURAM: CPM termed the latest revelation of Swapna Suresh as factoids and lies. The state secretariat responded to Swapna's claim of Rs 30 crore settlement as a lie of the highest order.
CPM also went against the media and the opposition parties saying the two are relying on the lie factory propagated by a gold scam accused.
The Facebook post said "The case regarding the gold scam was initiated by the central government. Now the case is under the purview of the central agencies. The state government is not in the picture and it is evident for the educated milieu in Kerala. The same lies were propagated in dozens during the last assembly elections, but the people voted in favor of the left party. There is nothing to prove for the party but the intent of coming up with such false accusations at this time needs to be cross-checked. The BJP is trying every bit to stymie the growth of the state. It has been palpable with the governor's intrusion in many instances including the one that nearly destroyed our higher education sector. We are fighting against the globalization tactics run by BJP. The media factions and the opposition are trying to topple a government that is fixated on the mind of the people."