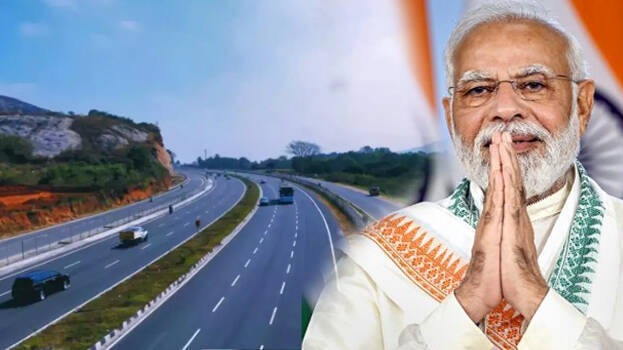 BENGALURU: Prime Minister Narendra Modi will dedicate the Bengaluru-Mysuru Expressway to the nation today. Will just need 75 minutes to reach Mysuru from Bengaluru and earlier three hours were taken to cover this distance. It is expected to speed up the development. The 118 km road is being constructed at a cost of Rs 8500 crore.

Bengaluru and Mysuru are major cities of Karnataka state. If want to reach from one city to another, you have to wait for hours in traffic jams. With the dedication of the expressway to the country, high-speed travel between the two cities will be possible. It will also benefit the Malayalees coming from Bengaluru to Kerala. This is because it is possible to reach Mysuru very quickly from Bengaluru through the expressway.

The expressway has six lanes for the main traffic. It has two service roads on both sides. A total of ten lanes. Can pounce at a speed of over 150 km/hour along the main road. There are bypasses at six places to avoid traffic congestion in the towns. So, there is no compromise in terms of speed from start to finish. There is no entry for autos and bikes on the expressway. These are excluded for security reasons.

It is reported that if you want to pounce, you have to pay toll twice. However, it is not clear how much the toll will be. The construction of some part of the road is yet to be completed. It will take about eight months to complete. The available information is that the toll rate will be announced after that.

The Prime Minister will dedicate the expressway to the nation this afternoon. Before the inauguration, the Prime Minister's Road show will also be held at a distance of two kilometres. The Prime Minister is reaching Karnataka, which is moving towards assembly elections, seven times in two months. It is believed that there will be some other big announcements for the state along with the inauguration of the road in order to continue the administration.