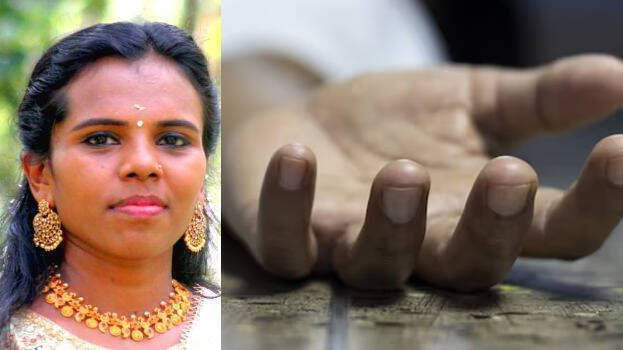 NEDUMANGAD: A woman's family lodged a complaint on the incident of the former committing suicide after the groom withdrew from the marriage. The complaint is that the groom and his family withdrew from the marriage after the bride's family refused to give them the money they demanded. This led to the woman's suicide. Athira Sreekumar (25), daughter of Sreekumar of Kuryathi Sreekrishna Vilasam coming under Nedumangad Valyamala station limits committed suicide on March 6.
The woman got engaged to Sonu of Swathy Bhavan in Panayamuttom on November 13 in 2022. The marriage was fixed on April 30. The wedding cards were all printed. She committed suicide when the family started inviting people for the marriage. Her relatives said that a drastic change was seen on Sonu's behaviour after the engagement. The youth claimed to have a job in Smart Construction in Vattiyoorkavu. They had various demands.
Sonu started accepting money from her house. Athira was an employee of a private hospital in the city. He used to regularly accept her salary and the salary of her brother working abroad. When this continued, her family were in a dilemma. They conducted a detailed investigation about Sonu. When her family refused to give the money they demanded, Sonu and his father informed them on March 5 that they are withdrawing from the marriage. Athira was mentally upset after that. She committed suicide while she was staying at home after taking leave from work.

Athira was found hanging at her aunt's house. The woman's relatives have lodged a complaint with the DGP, DySP and Valiamala SHO demanding a detailed investigation into the incident.