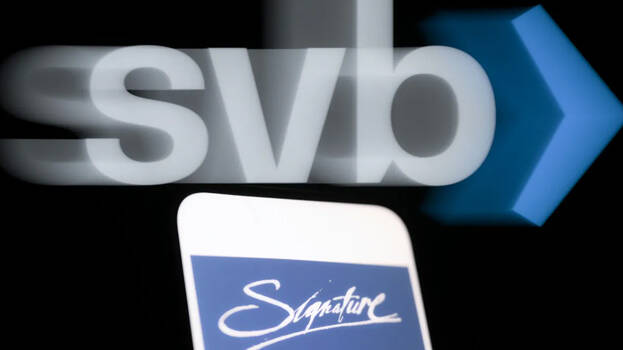 WASHINGTON: Signature Bank in New York was shut down by the regulators, thus becoming the second bank in the US to collapse after Silicon Valley Bank (SVB). The collapse of Signature Bank, which has assets of Rs 11,000 crore, has concerned the investors. With two major banks collapsing within a week, the financial sector is again in fear of recession. President Joe Biden instructed those concerned to take measures to avoid more banks collapsing.
Meanwhile, experts from the banking sector said that the collapse of Silicon Valley Bank (SVB) will not impact the Indian banking system. There were fears that the collapse of SVB, which was at the forefront of financing start-up ventures, would have repercussions in India as well. But former chairman of State Bank of India Rajnish Kumar said that there is no need to concern.
Bank of Baroda Chief Economist Madan Sabnavis said that the collapse of SVB will not have an impact on Indian banks. The collapse of SVB is not expected to cause much impact even in the US banking system. The regulator has already stepped in, he said.
"Currently Indian banks are very safe in terms of loan ratio. Hence, it will not have any impact on Indian banking sector.", said JN Gupta of Stakeholder Empowerment Services.
"There may be minimal impact on the equity market. Everything that happens majorly affects every market in the world.", he stated. But he clarified that this will not create any long-term impact.
According to AK Prabhakar, head of research at IDBI Capital. "Indian banking has a strong system. Even the big private banks are closely monitored by the RBI. Therefore, there is no reason to worry about this in India.", he added. But he observed that the incident will definitely have an impact on the equity market.