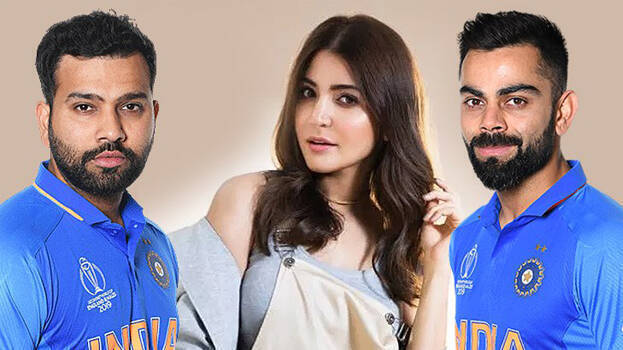 AHMEDABAD: The fourth test match of the Border-Gavaskar Trophy between India and Australia ended in a draw on Monday. Although the match ended in a draw. India won the series 2-1. The encounter was noteworthy in the eyes of Indian supporters because it put an end to star batsman Virat Kohli's test century drought. Kohli was also named man of the match for his 186 in the first innings.

After waiting three years, three months, and 17 days, Virat Kohli finally scored his 28th Test century on Sunday. Several fans came out hailing the star batsman's return to form. Meanwhile, Kohli's wife Anushka Sharma took to social media to comment that Kohli fought hard to score his century despite being sick.
Following Anushka's tweet, many raised questions about Kohli's sickness. During the post-match press conference, skipper Rohit Sharma was also asked about Kohli's health issue.
"Kohli didn't seem to have any health problems during the match. He only had a slight cough and it didn't seem like a big deal," Rohit said.
Rohit complimented Kohli on his strong performance and added that his talent is beyond question.