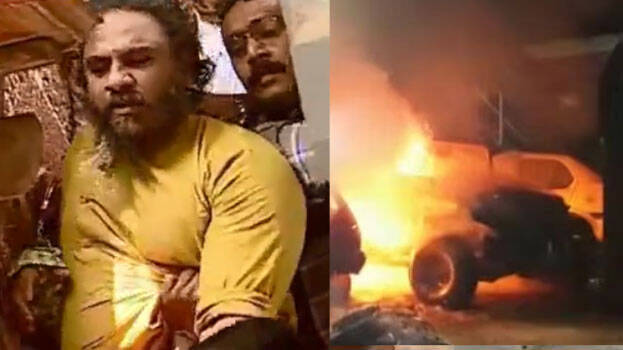 KANNUR: The police arrested Chandy Shameem, accused in KAAPA (Kerala Anti-Social Activities (Prevention) Act, case, for setting fire on the vehicles parked in the premises of Valapattanam police station. A search for him began in the morning. He was forcibly arrested from Uzhadi. Two cops sustained injuries in the melee.
He set fire on the vehicles parked in the Valapattanam Station Tuesday morning at 3 am. A car, jeep and a two-wheeler were destroyed in the fire. The vehicles burnt were seized in many cases. The fire was doused at 3 am by the fire force from Thaliparambu.
Shameem had created a commotion at the station yesterday. He created a commotion after a case was registered against him. He also attacked an official. The police had earlier suspected his role in the fire.