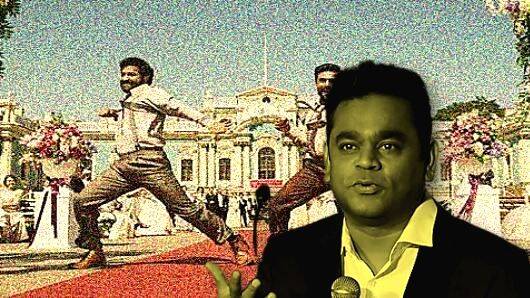 A R Rahman has lashed out against the Indian jury panel for selecting the wrong movies for the Oscars. Rahman dubbed as the "Mozart of Madras" won a grammy for his composition in the rag-to-riches movie slumdog millionaire which swiped in ease eight academy awards in 2008. Now, the Indian film milieu is on an exhilarating ride with RRR and The elephant whisperers. The Oscars for this Indian production are anew and the nation is gala over it.
However, A R Rahman has opened up regarding the manner in which the Indian jury panel functions. The movie RRR was omitted from the popular film category by the jury panel albeit the west and other nations showering unstoppable praise on it. SS Rajamouli not dismayed took his movie to apply in other categories which ended up getting this award.
"Sometimes, I see that our movies go till the Oscar (but) they don't get it. Wrong movies are being sent for the Oscars. And I am like, DON'T. We have to be in another person's shoes. I have to be in Westerner's shoes to see what's happening here. I have to be in my shoes to see what they are doing," he told music legend L Subramaniam in a freewheeling chat.
Indian official entry Chhello show, a Gujarati film failed to even get into the final list of nominations.