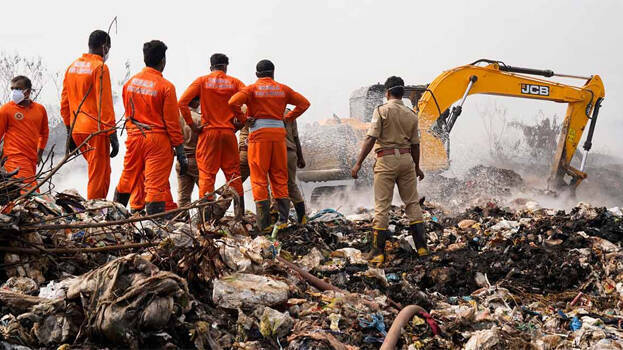 NEW DELHI: The National Green Tribunal slammed the government on the Brahmapuram fire. A bench led by Justice A K Goyal said there is bad governance in Kerala and blamed the government for the fire in Brahmapuram.

The entire responsibility of the smoke is with the government and a fine of Rs 500 crore will be imposed. The National Green Tribunal filed a suo moto based on media reports on March 6.

The government informed the tribunal that the fire in Brahmapuram has been doused. The government has clarified the steps taken in this regard. Chief Minister Pinarayi Vijayan had announced in the assembly the other day that the vigilance would investigate the proceedings of the Brahmapuram waste plant since its inception.

The lawyers demanded that the high court had voluntarily filed a case against the government in the Brahmapuram fire case and therefore, another parallel case should not be filed by the tribunal. However, the bench was not ready to accept this. Also informed that will not interfere in the proceedings of the high court.