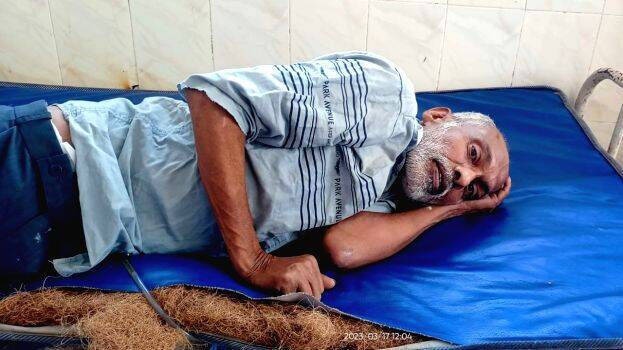 PATHANAMTHITTA: In the third ward of Pathanamthitta general hospital, there lies a body shrinking towards a corner. A face that keeps looking out of the window like a dutiful sentry, he does even remember his name but keeps hope. A hope to see his family members soon.
It was the last 13th that the stranger got shifted to Pathanamthitta general hospital from Kottayam medical college. The hospital treated him and waited for relatives to approach him. Days passed still no one came which made the authorities inform the police. The police also tried finding the whereabouts of the man but failed. In the hospital records, the name is marked as anonymous. If asked name, the man will sometime utter "Nidhin". If made to some more questions, the frail figure will turn his side towards the window and sit still.
According to doctors, the man met with an accident and had surgery on his head. He lost his memory in the aftermath and the doctors are trying their best.