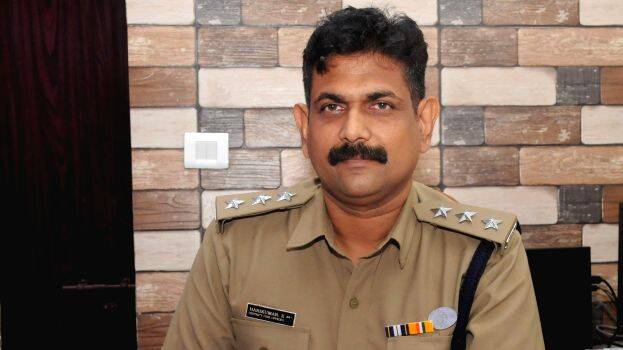 KOCHI: Brahmapuram is doused, but the story is mostly untold. The rescue operation that surpassed a long 300 hours was fought amidst toxic fumes and dangerous flames. Though hundreds of people joined to sprinkle water on the fire, two names tower the rest for the cojones showed. One is Ernakulam district fire officer K Harikumar and the other one is Gandhinagar station fire officer Kevin Antony. On October 31, 2018, a plastic godown in Kollam caught fire and a team rushed to the spot to douse the fire. After a tedious 9-hour operation, the result was achieved. Albeit the mission touching results, one officer who led the fight was seriously injured after he inhaled the toxic fumes that affected his internal organs, and he was the same K Harikumar.
Many officers suffered burns, but Harikumar had the worst as he was placed inside ICU under critical condition for 14 days. He later took a one-year-long rest to go on with treatment. Just days after returning back to service, Brahmapuram happened. From March 2 to 14, Hari Kumar gave his all amidst weakening health. He worked mostly in the control room.
Brahmapuram is an isolated land with fewer population density. The fire made it worse and officer Kevin Antony knew that it should be someone from the officers to do the documentation work or no one else. Kevin took his brother's camera and made it to the spot. While working in busy to douse the fire, Kevin also clicked snaps that are now being used even in legacy news agencies across the world. He is also a trained photographer.