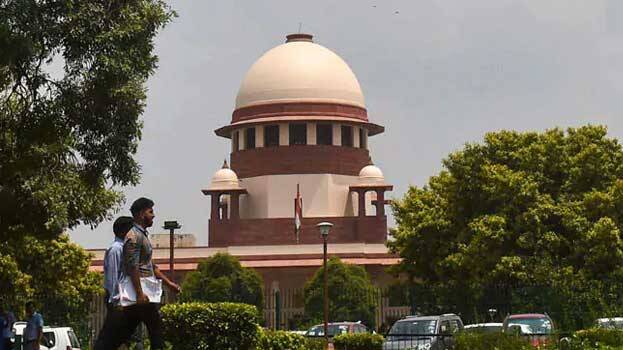 NEW DELHI: The Supreme court has dismissed a plea seeking rules to register live-in relationships. Chief Justice D Y Chandrachud called it as 'harebrained idea'.
A lawyer had filed a Public Interest Litigation seeking guidelines for mandatory registration of every live-together relationship in the country. The petition also states that the social security of the couples living together should be ensured. The petitioner says that he filed the plea with the aim to reduce crime caused by living together partners. He demanded that the Centre should register live-in relationships.
"What is this? People come with anything here. We'll start imposing costs on such cases. Registration with whom? The central government? What does the central government have to do with people in live-in relationships? Are you trying to foster the security of these people or not let people be in live-in relationships? Please. A cost should be imposed on these petitions. Just hare-brained that is all...dismissed," said the Chief Justice.
Recently, there have been many news reports about live-in partners being killed in the country. Aftab Poonawala was arrested in Delhi on last November for the murder of his partner Shraddha Walker and dumping her body parts in various places. The boyfriend who killed his live-in partner and hid her body below the bed was arrested in Mumbai. Hardik Shah was arrested in Mumbai for the murder of a 37-year-old woman. Megha, a nurse, was killed. A petition to register live-in relationships was filed in the context of such a situation.