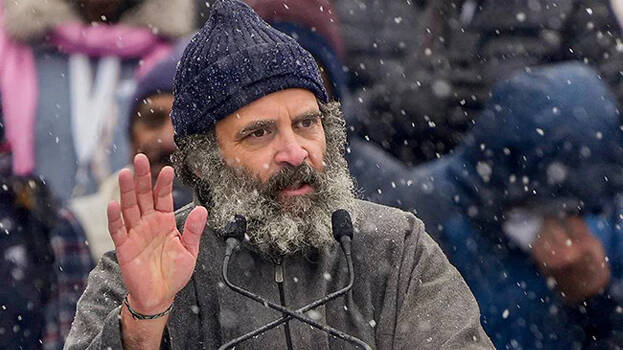 Delhi police are determined, not lax when it comes to putting in the dock, congress leader Rahul Gandhi. The Congress leader on January 30th, the final day of Jodo yatra, took to the podium in Srinagar to give a harangue of an address. He said the women in India are under sexual torture by nefarious minds and many ladies approached him with horrid stories of survival from such attacks. The Jodo yatra won people, congress showed resurgence, and things were all plain sailing—this was enough to presage the darker times about to fall for the age-old political party.
The opposition leaders have ridiculed the Delhi police for doing skivvy work for the BJP. They raised the issue saying thousands met Rahu Gandhi during the yatra, so how can the police ask the leader to find out the two girls who came up to him with the horrid stories?
Indian leaders are erudite when it comes to political commentaries. A mic and a podium serve enough for many to tilt sway in their direction.PM Modi is an excellent orator, and so is his predecessor A B Vajpayee. The acerbic yet humor-laced rhymes of Lalu Prasad Yadav are also not lost on time. The names form an ensemble list and every day Indian politics witness some kind of repartee from politicians that sometimes cross the ts. If the police want to find the root behind all such verbal tirades, then a special unit should be formed, only to scrutinize this domain.
On any normal day, Police won't dedicate their valuable time to go against a leader for cases that are petulant. However, the Delhi police waited for three hours in front of Rahul's residence, which tells the covert legwork going behind the curtains. Rahul Gandhi has asked for 10 days time to respond to the notice.
Rahul meanwhile has questioned the motive of Delhi police and asked them if they dare a move against any BJP leader if the case had a similar angle. Rahul also said that he is targeted just because he never stops asking questions about Prime Minister Narendra Modi. Congress looks to gain from this issue and has shown signs of revitalization. The general conscience also sways towards congress as police normally won't bat an eyelid into cases that are pertinent but has ample time to go behind such puerile verbal attacks from a strong opposition leader.
Even if the story is true, do the Delhi police expects the ladies to come forwards admitting the problems faced? It is the season for politics and no one can escape the drama that will unfold till the 2024 Lok Sabha elections. Anyways, congress can use the issue for fulsome gain, a glorious chance given away by BJP.