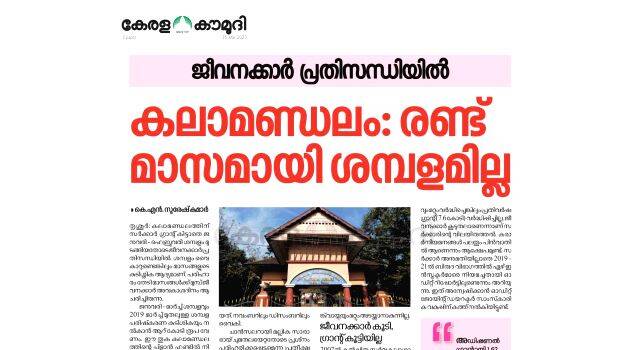 THRISSUR: With the government announcing the additional grants, the Kalamandalam faculties, and workers were given their salaries for the month of January. As per reports, the salary for February will be given within two days. Keralakaumdi recently brought the news about the employees of Kalamandalam passing through dire straits with their salaries stalled for more than two months.
After Kalamandalam got recognized as a deemed university, the workers and the staff also increased making it difficult for the government to pay the salaries on time. A request was made for the government to allot Rs Six crores from the Kalamandalam plan fund to pay the salaries, but the government went crosshairs and didn't relent.
With the completion of payment in February, the additional grant from the government will expire. From March, the salary will again get stalled. The grant should be widened which can help pay the staff and workers on time.