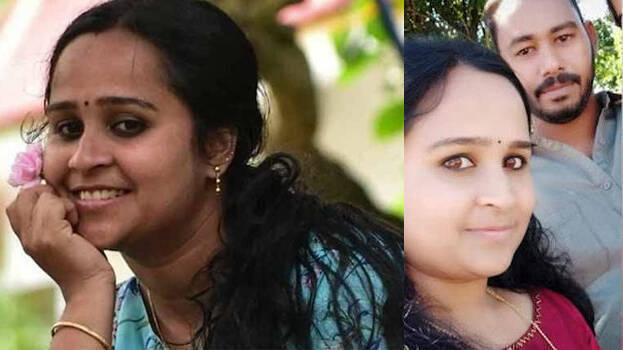 IDUKKI: Some crucial information has been received in connection with the death of a teacher. The body of P J Valsamma alias Anumol, wife of Bijesh of Kanchiyar Pezhumkandam, was found under the bed. The body was covered with a blanket.
Initial reports said Bijesh murdered her. She was a teacher of Jyothi Preprimary School in Kanchiyar. She was in the school on Friday and returned after completing all the arrangements for the school annual celebrations to be held the next day. Then heard her missing news.
Bijesh had called her parents and said that their daughter had left the house. When they called, her phone was switched off. Though her parents reached home, Bijesh tried not to allow them to enter the bedroom. Later a missing complaint was filed.
When they called on Monday, her phone rang for some time and then got disconnected. Her parents and brother reached the station yesterday to enquire the progress of the investigation. They later visited her house in the evening at 6 pm. Seeing the house locked, they broke opened the door and got inside and a foul smell emanated. Following that, a search was conducted and when removed the blanket, one of her hands was seen outside.