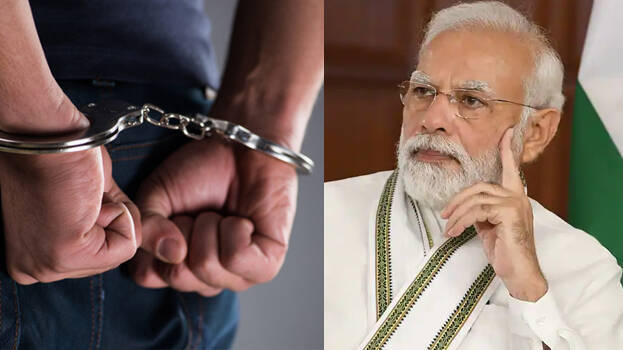 NEW DELHI: Four people have been arrested for printing posters seeking the expulsion of Prime Minister Narendra Modi. Two of the arrested are owners of the printing press. Almost 44 cases have been registered in Delhi in connection with the incident.
The posters had the slogan 'Remove Modi, Save the Country.' The police had seized nearly 2000 posters in a search conducted widely in the national capital. Reports said the posters to be delivered in the office of Aam Aadmi Party were seized.
An employee of the printing press said that they received an order to print 50,000 posters. The arrested told police that they were instructed to deliver the posters to the office of AAP. However, the party has not responded to it.