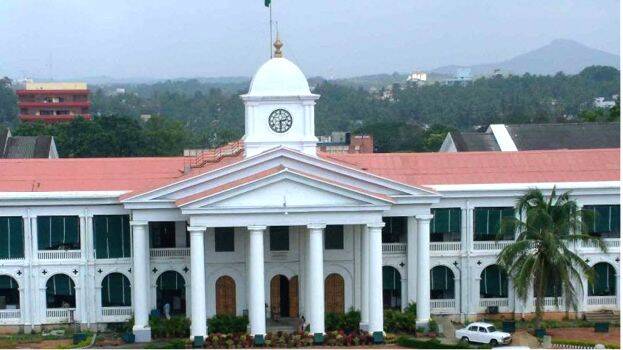 Starting from April 1, comes a new rule to chain the employees to the office rooms in the secretariat with no scope for escapes. Coming to the office and eluding within hours has been the staple form practiced by employees in the secretariat for years with impunity. The government has now pondered over this and looks to curtail all such whims that invariably affect the public. Even ruling party unions are irate over the government's move, alas, the government looks fixated with no plans to go back foot in the issue. The visitors coming to the secretariat will also need to conform to the new rules.
The punching system was brought into the office after much resistance. However, the employees still figured out a wiggle room for escape. They come in the morning, punch attendance, and then leave the workplace on a whim. Nevertheless, they return back before the closing hours to press again the biometric machine to record their attendance. The work was getting stagnant and the files piled up with all ways brought up by the government hitting a roadblock. Thus, after many meetings, the option for an access control system was preferred. The system will monitor the movement of employees and signal times when the employees are moving out of the office.
It is said that a humungous two lakh files are piled up inside the dingy quarters of the secretariat. The officers are lackadaisical and no head officials can question them since the unions play the devious game with cruel disregard for officials. Often, the chief minister of Kerala comes vocal with statements saying every file piled up carries a life of its own. However, the officials inside the secretariat with the passage of time are getting more grumpy, cold, and condescending to care a least about the ethics to be followed in work. Placed with good pay to serve the public, these lots mostly return the people visiting the office for reasons petulant.
However, the new rule from the government will have the support of the public. Employees are being paid to be in the office, not to venture out for their personal commitments. Even with many harangued speeches and implicit resistance from left unions, the government has assured people that it will never back out from the move to make the secretariat a workplace again.